Hiroshi Kono Violin Tokyo Made in 2023 – Fantastic Sound! – SOLD NOVEMBER 17, 2023 –
$2,700.00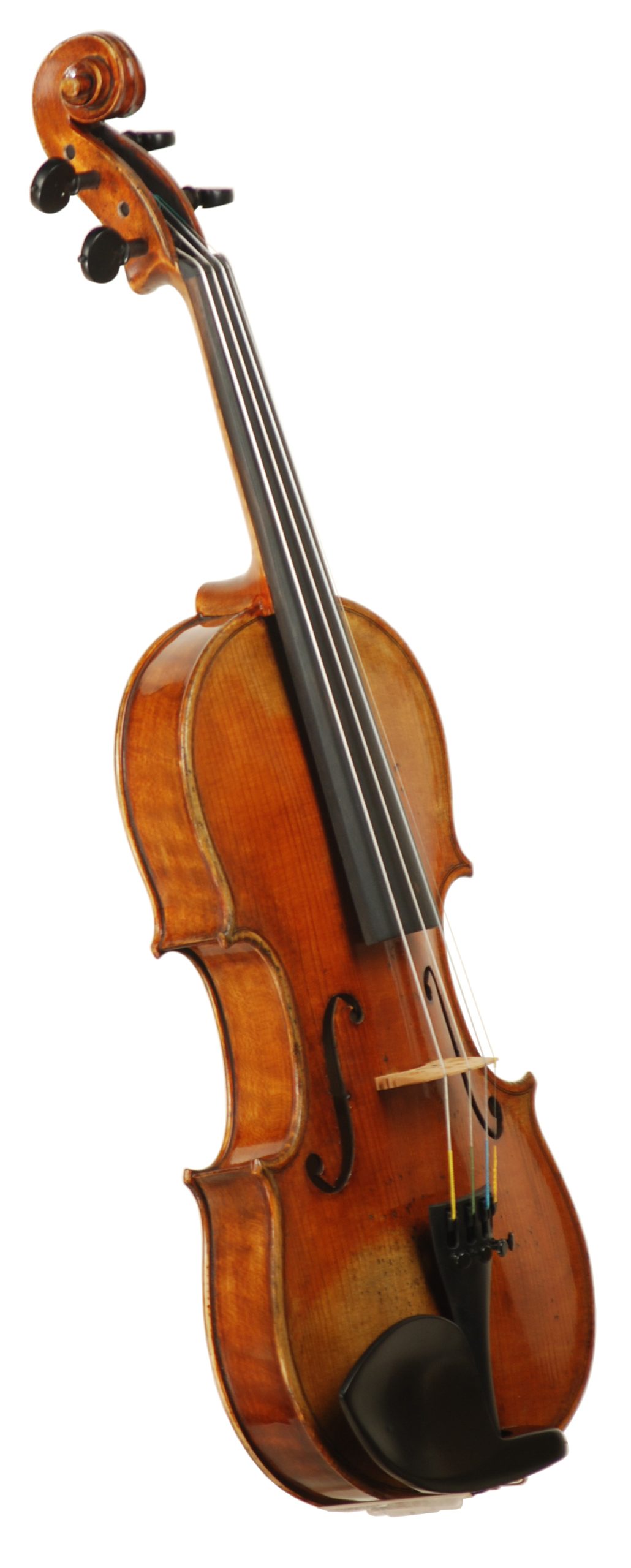 click picture to enlarge
Label Reads:
Hiroshi Kono luthier
N. 30327 Tokyo anno 2023
Handmade violin from Tokyo, Japan. This violin is made very well and light in weight. The gentle arching on the top plate allows for this violin to project and have power. The violin has choice tonewoods, and the spruce top has an even grain. The flame (tiger curl) on the one-piece back is stunning. The varnish is tastefully antiqued with a distressed pattern on the top and back. Here in our workshop, we have done all the setup of the instrument. The body is made for us and then we enter into custom fitting of all of the parts. The violin received a set of pegs, chinrest, rework of the ebony nut, new soundpost, and a handmade B grade Despiau bridge, which is a 200-year-old plus piece of French maple. Violinist Joshua Bell has many of his students purchase this violin to grow with. It has the sound I'm sure he is looking for that a serious musician can appreciate with an unexpected very affordable price. The custom set up is what makes these violins jump.
Corpus 358.0 mm. Major Width 198.0 mm. Minor Width 163.0 mm. Rib Height 29.0 mm.
The sound on the Kono is fantastic in my book. The sound is lush, rich, and powerful. Over the top in goodness on the lower strings. Every once in a while, I come across a new gem that has a sound that is so nice that I want to keep it few months so I get to play it in our church's worship team. This violin stands out in sound and would also fit well for a player who is a serious fiddler. The A and E are just as nice as the bottom, or even better. The top is sweet with strength. The power and life in the top strings helps to unleash all the overtones. The violin also speaks very well at the (ppp) dynamic level. The instrument is so easy to play, and the response again is instant. This violin checks off all of the boxes for the intermediate more serious player looking for a great sound, tastefully antiqued varnish, and performance above its pay grade.