Exceptional Old German Violin Bow, Markneukirchen c. 1900 – SOLD SEPTEMBER 20, 2023 –
$1,695.00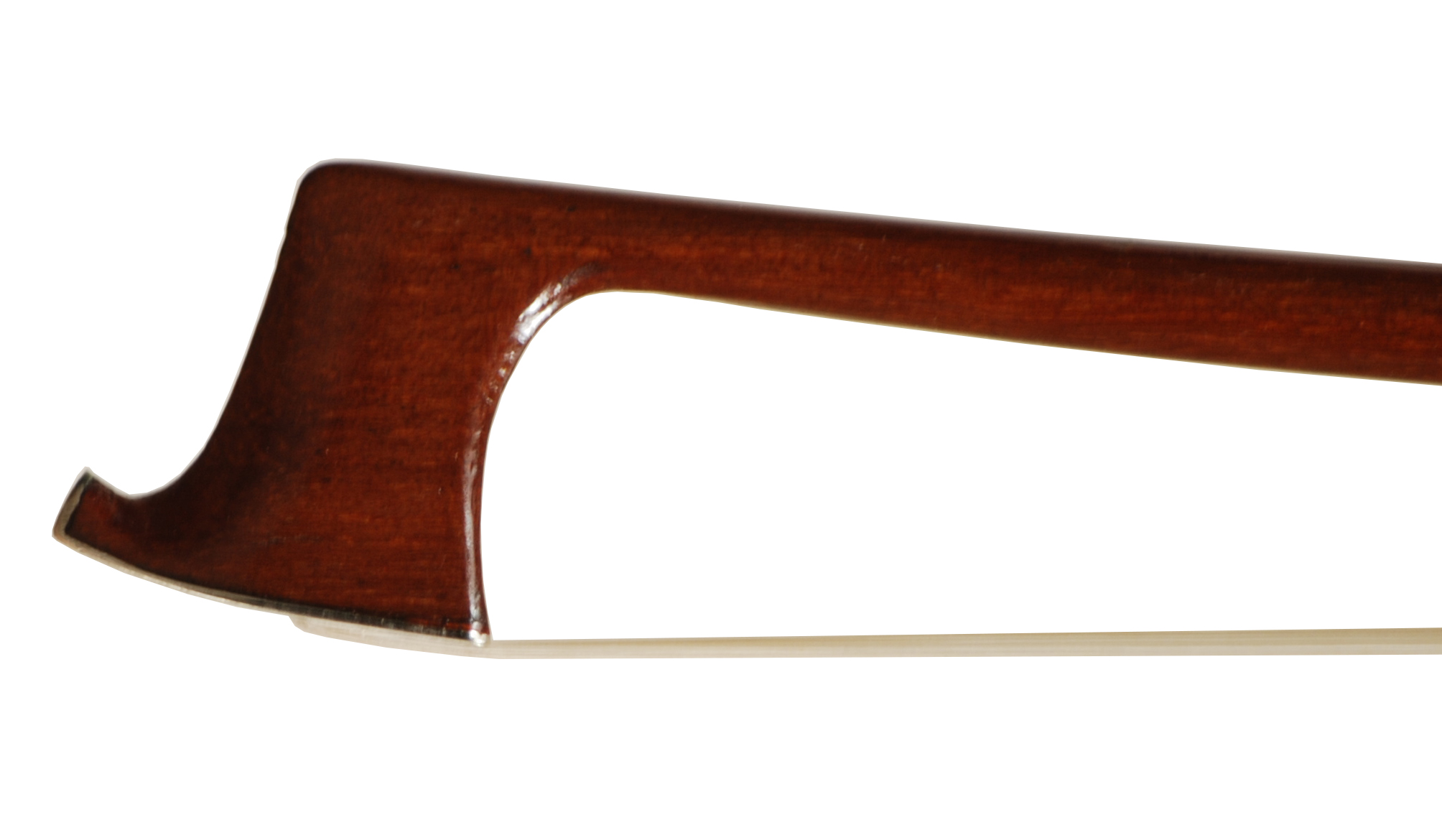 Markneukirchen, the hub of German bow making, is the origin of this stick. I can't believe this stick does not have a maker's name. A great playing non-stamped bow that has strength and subtle flexibility. The pernambuco wood is simply perfect, tight grain and no flaws. I have seen and owned other bows with sterling silver eyes in the frog that were made in the Edward Herrmann workshop, Markneukirchen. I believe this bow is older than a 1920 date when Edward Herrmann began to make bows. Therefore, a different maker but just as nice workmanship. The frog is mated directly to the pernambuco stick. There is no silver lining on the frog. Everything about this bow is quality: the pernambuco stick, round in section, the delicate frog with 2.0 mm sterling silver eyes, silver tip head, and the half-lined gorgeous mother-of-pearl slide with green and pink hues. The winding is new, restored with the same silver tinsel with leather thumb and collar that we originally found on the bow. The bow has strength and a weight of 61.0 grams. The balance of the bow is at 24.6 cm or very close to 9 3/4".
The bow is a knock-out and plays just as well. It is a total sleeper, a fine stick with no name, therefore it will be sold at a great price. This bow plays well and checks off all the boxes for a player. The stick will stand up and compare very well with a modern silver bow coming today from Brazil. This is a great find and looking to find its way into the right hand of a good player.
Weight fully haired 61.0 grams.