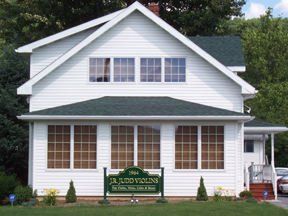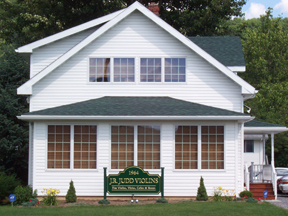 For over a quarter of a century, J.R. Judd Violins has been providing excellent instruments and service to the beginning string player and professional alike.  We are proud to house over 400 instruments and bows which range from student models to fine, older European and American offerings.  Whether sales, rentals or restoration, we are happy to lend our combined 127 years experience to accommodate the particular needs of any musician.
Please contact us at: (570) 321-8070.
When you call or visit the shop, our experienced staff will take the time to speak with you personally and guide you through the selection process of your new instrument or bow.
Customers are encouraged to take advantage of our one to two week trial policy before making a final decision.  If you are interested in trying instruments or bows, please see our TRIAL POLICY. Additionally, we offer a  trade-in policy for instruments purchased from J.R. Judd Violins in which the instrument's full value (minus a small restocking charge) can be traded in and credited toward a more expensive instrument.
We understand the importance of finding just the right instrument.  For this reason, we encourage customers to take their time when making a selection.  Spend a couple hours or the whole day, have a cup of coffee and enjoy the experience.
July 4th Holiday Hours
Closed Monday, July 4th
Closed Tuesday, July 5th
Closed Wednesday July 6th
Regular Business hours resume Thursday, July 7th
Strathgheny Scottish Fiddling Festival
July 13th-15th
Patterson Hall at Westminster College, New Wilmington, PA
Jeff will be at the festival with Dr. Melinda Perttu.
Grove City College
Monday, October 17th
Pew Fine Arts Center, Grove City College, Grove City, PA
Philadelphia Orchestra Concertmaster David Kim will be lecturing on Faith & Performing: My Journey to Becoming a Professional Violinist.
Sponsored by J.R. Judd Violins. We will have a display and be on hand all day.