W.R. Schuster Violin Bow c. 1950
$605.00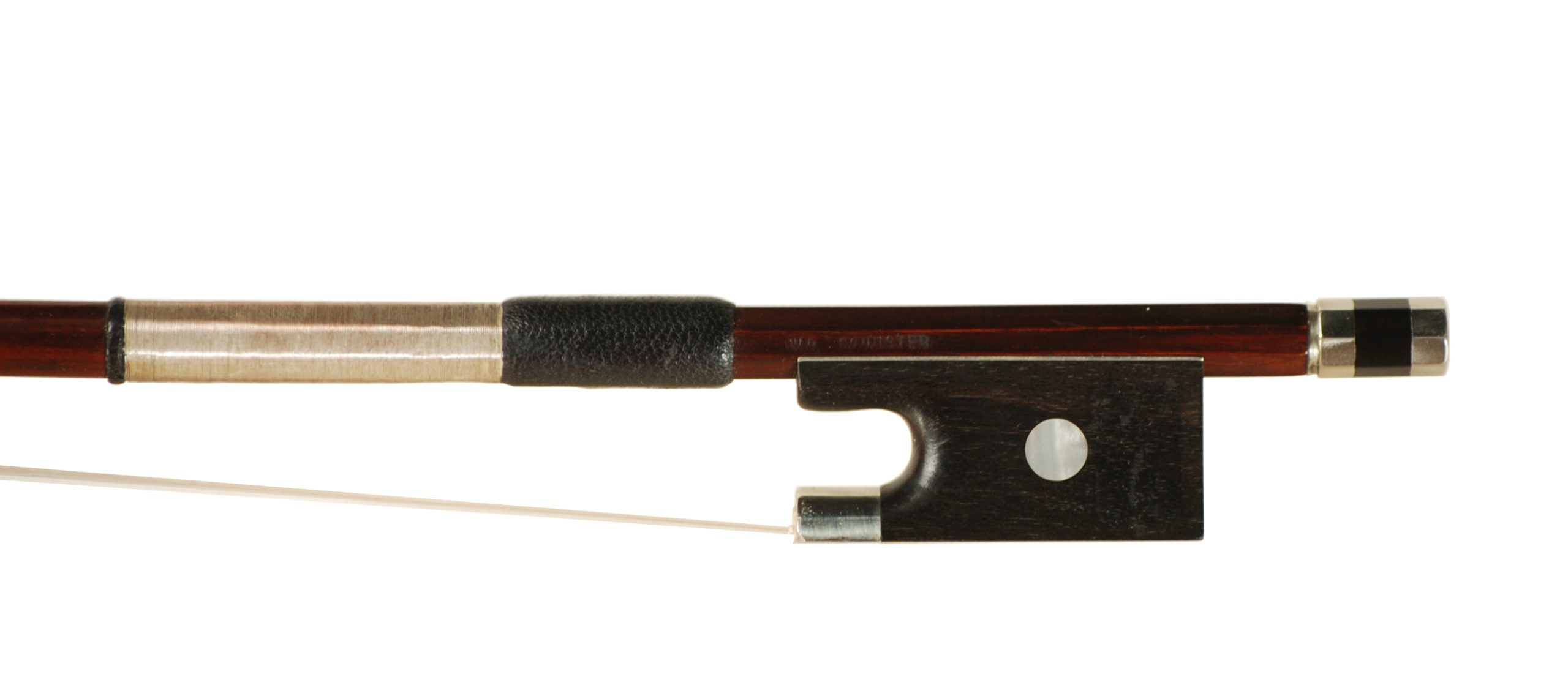 Stamped on the player's side:

WR SCHUSTER
Because of the huge boom in the exportation of musical instruments made in Germany from the second half of the 19th century up to WWII, there was a natural need for bow makers. Bow makers opened workshops in and around the town of Markneukirchen and soon were regarded among the most important in Germany. This Schuster bow was made in the Markneukirchen region soon after WWII. The Schuster name came from a large family of bowmakers extending back many generations in Fleisson and Markneukirchen. The pernambuco violin bow is round in section, has a beautiful darker red/brown color and features nickel silver mounts. The bow was worked on in our workshop and is in very good condition. The ebony frog has single eyes and has a mother-of-pearl slide with some light abalone white and very light green hues in coloration. This is a good playing, firm German workshop bow.
Weight fully haired 58.1 grams.