W. A. Pfretzschner *** Markneukirchen Violin Bow c. 1910 -1920
$4,250.00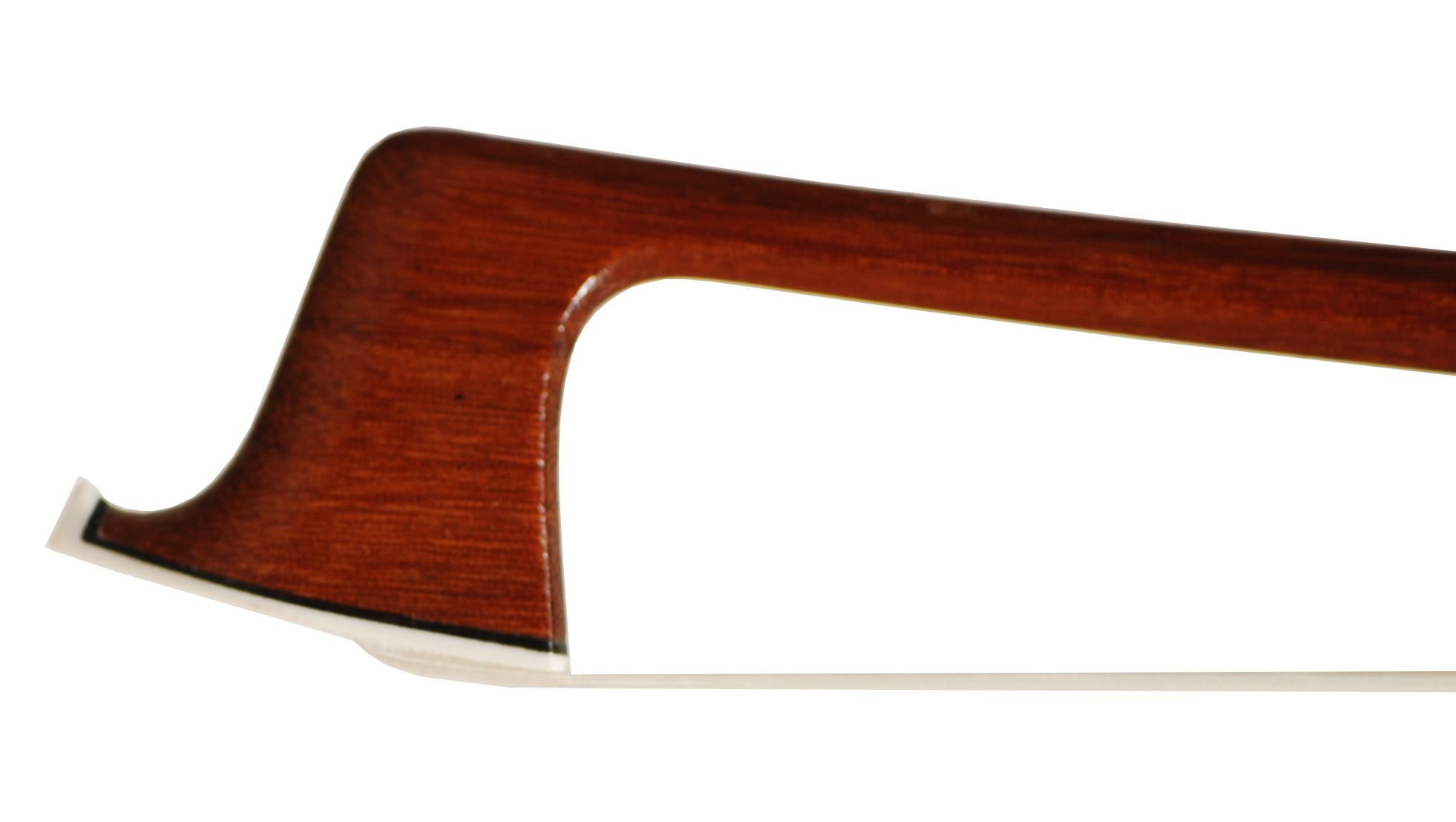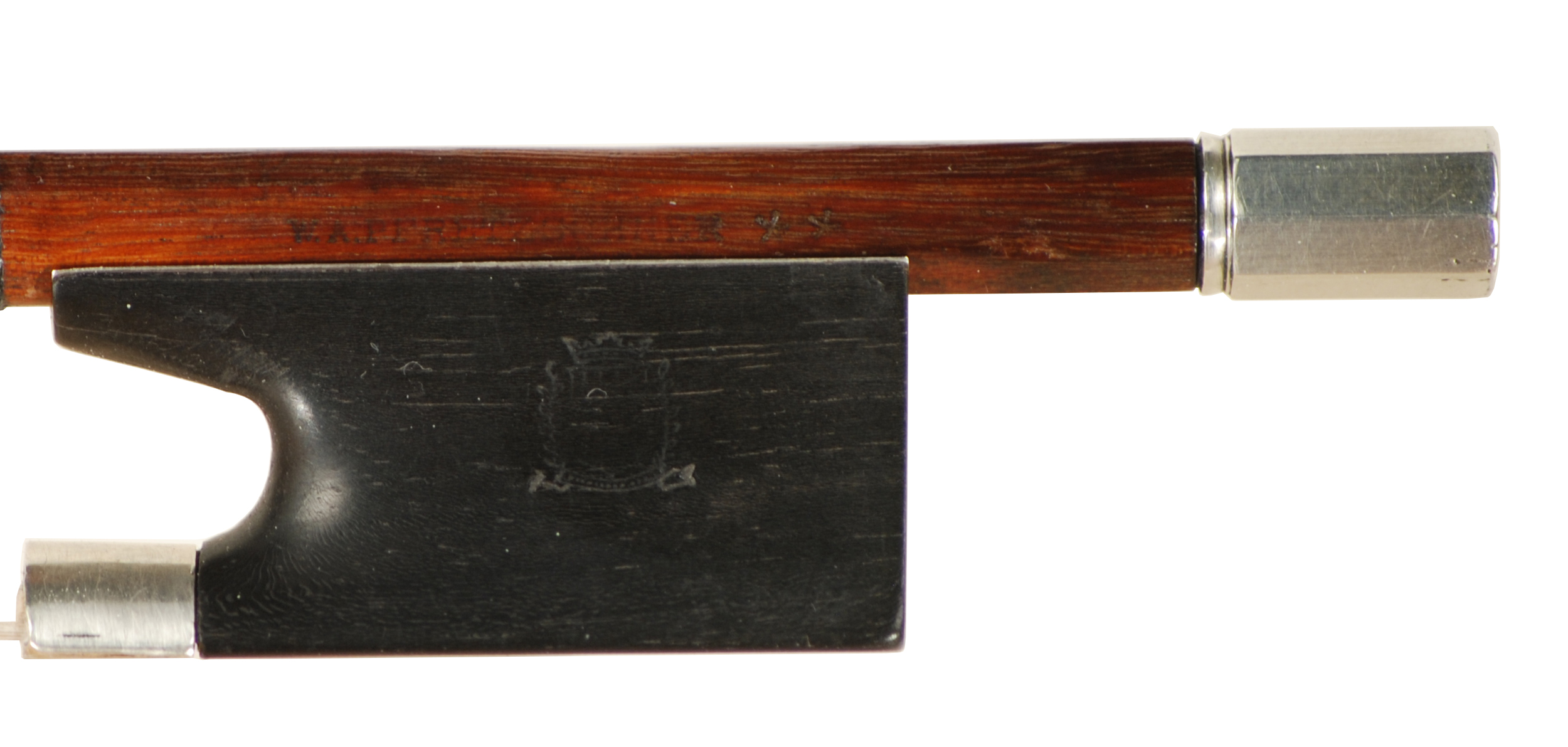 Branded:

W.A. PFRETZSCHNER ***
Branded:
Coat of Arms in the center of the frog – player's side
Branded:
"GERMANY" – on the bottom flat of the stick behind the fog
They had the wood! The nineteenth and early twentieth centuries were truly the golden age of Markneukirchen bow making. The area's status as a trading hub gave German bow makers unique access to Brazilian pernambuco wood. Markneukirchen, economically, also responded to growing industrialization by further specialization, a boon to the already specialized bow makers. This successful pivot turned Markneukirchen into the number one supplier for the world's string instruments and bows. In jumped Wilhelm August Pfretzschner into town, making impeccably hand-crafted bows at a competitive price.
Wilhelm August Pfretzschner (1872-1939) was born and raised in Markneukirchen, Germany. The family produced many fine bow makers. Wilhelm August was one of the most prolific of the family, opening his own workshop in 1894. Many well know bow makers trained with Wilhelm August: his sons Franz and Hans Pfretzschner, as well as Max Kurt Schuster, Richard Bassler, and Fritz Meinel.
Our bow was made at a high level of workmanship and the pernambuco wood choice is flawless. The head of the bow is elegant, with the peak of the head slightly rounded. The stick itself has been clearly planned out and the camber is strong and begins quickly in the neck area. The ebony frog has a two-piece heel plate indicative to W.A. and the coat of arms stamp is positioned where the eyes would have been. The throat area of the frog has been opened up. The head is in excellent condition and at the other end of the stick we had to replace the original silver winding and leathers with a new sterling silver winding and leathers. The stick itself was fully cleaned up and oiled. The bow is pernambuco specie, orange/brown in color, octagonal in section, and the frog is mounted in sterling silver. The silver endscrew button is a one-piece capsule finished off towards the nipple of the bow with a short double collar. The bow is in very good condition, being firm, and will greatly assist the player in your off the string articulations. This is a fantastic historical bow from one of the finest bow making families of the town of Markneukirchen.
Weight fully haired 59.6 grams.