Gorgeous Modern Italian Violin by – Mario Gadda, 1995
$28,000.00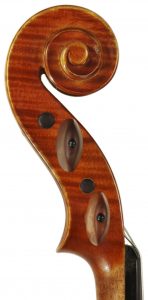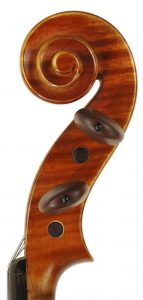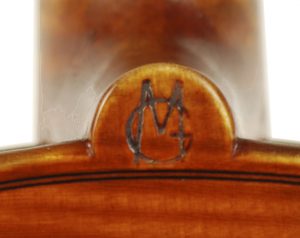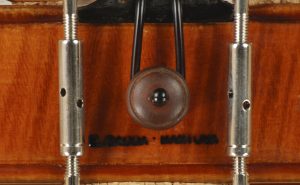 click picture to enlarge
Label Reads:

Mario Gadda (signature)
Anno 1995
Mario Gadda
Feces in Mantova
Modello Personale
This modern Italian violin was made in 1995, with confirmation by Mario Gadda's certificate of authenticity. The violin also contains brand stamps inside the violin above the label, on the tongue, and on the lower rib below the end button. Mario Gadda (1931-2008) is one of the most important representatives of the modern Italian violin making traditions of Mantova. He was born and died in Mantua, Italy. He learned violin making from his father Gaetano Gadda. Gaetano studied and worked with Stefano Scarampella and eventually took over the Scarampella workshop in 1925. Mario Gadda built instruments with his father based on models by Scarampella and master Cremonese makers, while developing his own style and model of which ours is one of his own personal designs. Mario took over the shop from his father in 1956. This instrument displays his very high level of craftsmanship and gives testimony to why many professional players seek out his instruments. The workmanship is over the top superb. The wood selection for the instrument is a double WOW! The varnish work is gorgeous; a bright orange/brown beautifully done. The violin is in perfectly preserved condition and has been thoroughly worked over and set up here in our workshops.
• Corpus 355.0 mm, Major width 209.0 mm, Minor Width 167.0 mm, Rib Height 30.0 mm
The greatest attribute of this violin is its distinctive highly developed mature sound. This violin really has it. The sound is wonderful, being immediate in response, and focused. The sound is strong- no, extremely strong- one that will carry and take over a concert hall when you need it as a soloist. The overtones are rich, brilliant, and simply stunning to listen to. I could not put this violin down when I started playing on it. You will not have to work hard to get the sound to jump off this instrument.