Franz Sander "Artist Series" Great Sound!
$2,950.00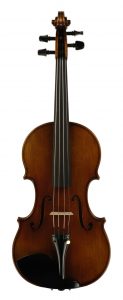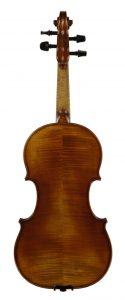 click picture to enlarge
Label Reads:

Franz Sandner
Nauheim anno 2018
FS803 4/4 Made in Germany 060818-17
This Guarneri pattern German violin was manufactured by Franz Sandner in Nauheim, Germany in 2018. The label is signed under the name. The descendants are a highly recognized family of violin makers dating back to 1740. The violin is of the Franz Sandner Artistic Series and is a step-up instrument for an intermediate player. Compared to other instruments in this price range, especially to new instruments from factories in Asia, this German violin presents itself as a fantastic European choice. It is made from quality tone woods and with a nice appearance that is determined by the elegant model, beautiful varnish work, fine-grained spruce top plate, and a beautifully flamed two-piece maple back; these help set this violin apart. The violin is in excellent-to-mint condition. We have completed the set up with our own bridge, soundpost, German Wittner tailpiece, and ebony chinrest.
The violin's sound is clear and bright. The instrument is balanced and projects at all dynamic levels. The tone is pleasant to listen to and sustains.