Richard Grünke Violin Bow
$3,200.00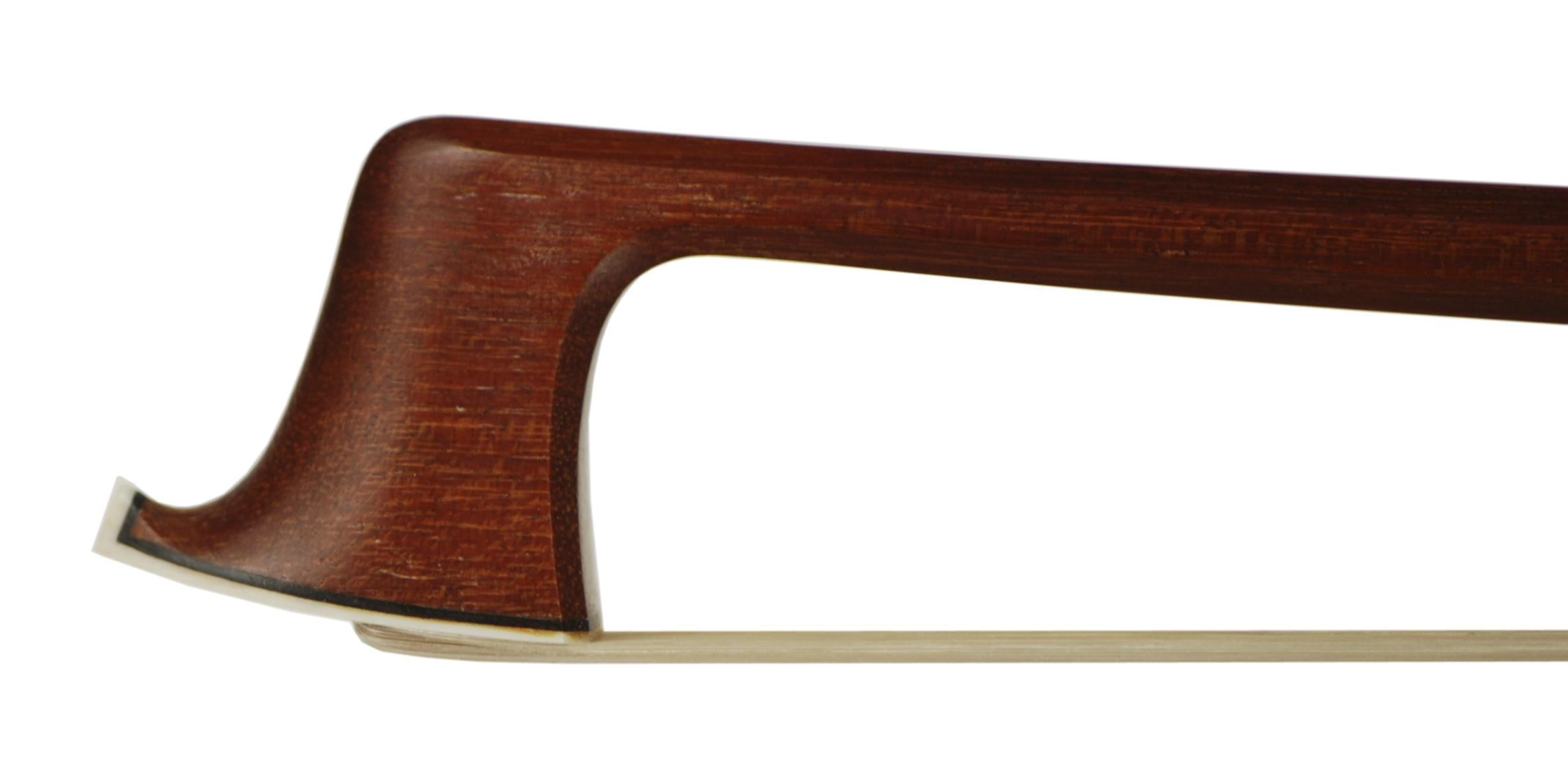 Polish-born Richard Grunke began his apprenticeship in 1945 at the age of 15 in the shop of Edwin Herrmann of Schönlind and completed it in the workshop of H.R. Pfretzschner in the mid-to-late 1940's. After working in other shops for a number of years, he opened his own workshop in 1975. In 1996 he opened a new workshop with his sons, and he is still active today.
This bow is perfect for the professional musician or conservatory student. Crafted from choice pernambuco, the taper of this round-section bow as it transitions to the well-formed head shows the skill of the maker. The sterling silver mount is complemented by the ebony frog with an abalone slide and Parisian eyes. Finishing the bow is a three-piece silver and ebony adjuster with an abalone inset.
Weight fully haired 63.0 grams.