Max Wunderlich German Violin Bow circa 1960
$2,850.00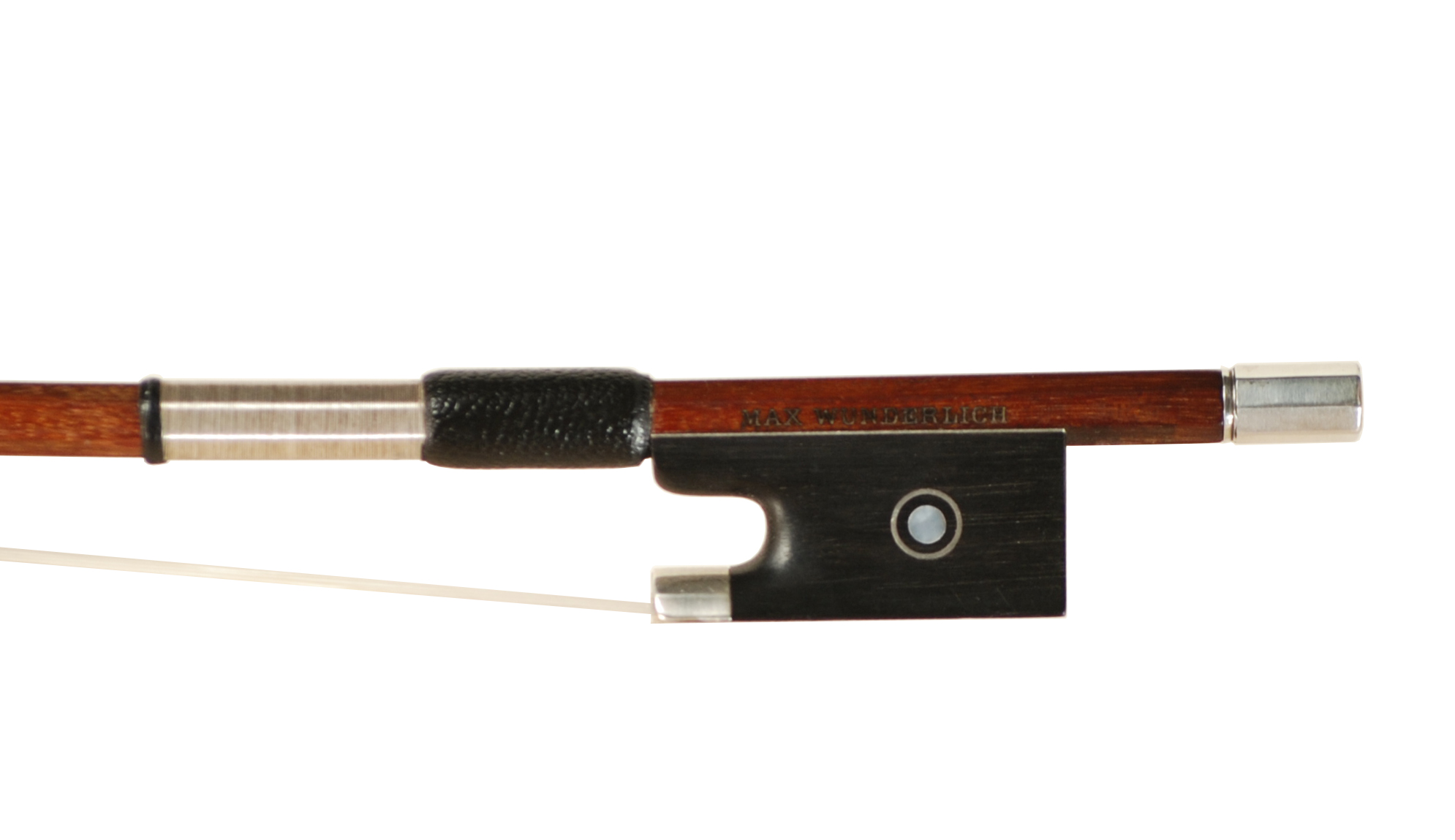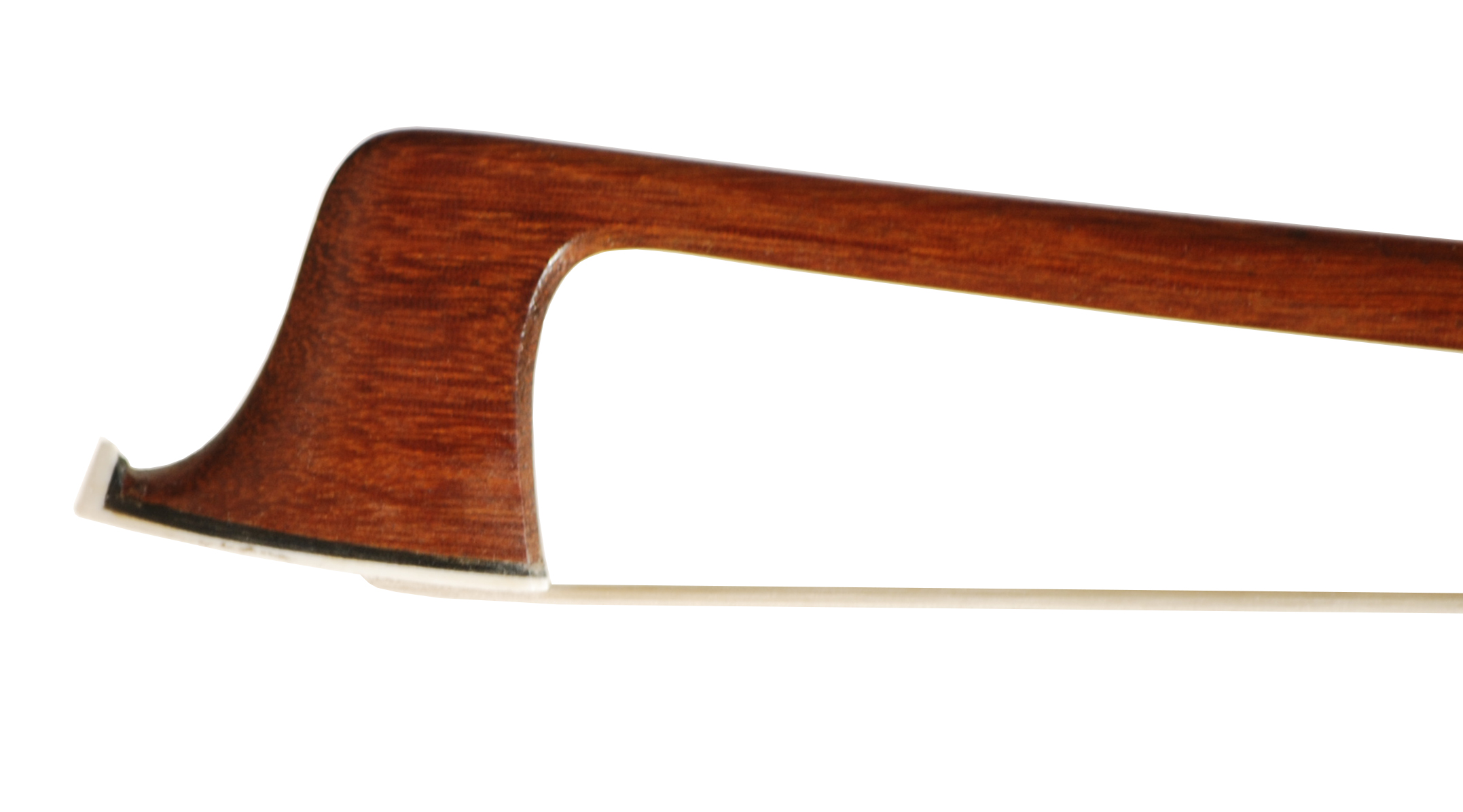 Branded:

MAX WUNDERLICH on player side and
MADE IN GERMANY on the audience side.
A life of training, up at the crack of dawn, and working for almost nothing as a boy apprentice. This was Max Wunderlich's (1893-1968) life as a young man. He was born and died in Erlbach, Bavaria, and apprenticed in the hub of the German violin world, Markneukirchen, training at the Pfretzschner workshop. After that initial training Max did his journeyman apprenticeship with H.W. Prell, who studied with Heinrich Hoyer, who also spent time working with E. Sartory in Paris. Wow! Those are some great teachers of the art of bow making. Max Wunderlich's work aligns with the modeling and form of the Pfretzschner shop, but also is evidence of his workmanship and the combined training from these masters. Wunderlich learned like a sponge and excelled in the business side, eventually opening his own shop. The stick is pernambuco specie, medium brown in color and octagonal in section. We have faithfully restored the bow with a new bone tip and a new sterling silver winding with leather thumb grip and lapping. The Parisian eye frog is in great condition and is completed in a full silver endscrew cap. The pearl slide is gorgeous, full of pink, green, and one spot of blue, hues. The bow is balanced, handles off the string articulations well, and feels great in the hand.
Weight fully haired 62.7 grams.