Matteo Yi, 1742 Guadagnini Replica Violin – 2022 – Fantastic Sound!
$6,800.00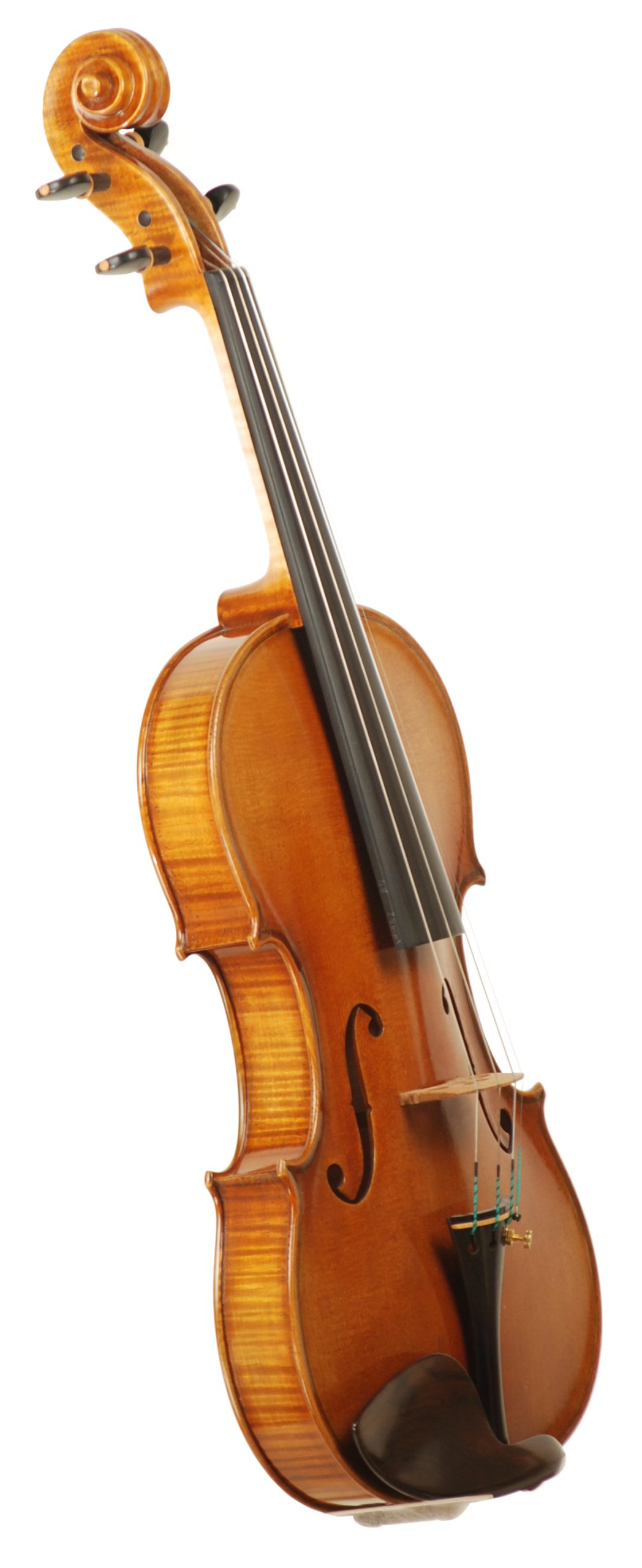 click picture to enlarge
We have a gorgeous handmade violin from Matteo Yi in a Guadagnini model. This instrument is one of his highly sought-after replica Guad violins. The Guadagnini family were fine Italian makers spanning close to 200 years, and the original instruments are highly sought after. Matteo works in the Hengsheng violin studio and began his professional career making fine instruments in 2005. He studied with master luthier Mr. He of Guangdong Province.
Matteo's focus has been on learning traditional violin making and studying the fine European master vintage instruments for over 10 years. His skill is evident, and his instrument workmanship is at a very high level. Matteo has a strict process for the selection of the woods used in his making, which I believe is one of the main reasons, along with excellent carving skills, that make his instruments stand out. The tops are of Italian spruce with an even, tight grain. He looks for growth rings to be consistent at 1.0 mm. to 1.5 mm. width. The backs, ribs, neck, and scroll are made from Bosnian maple. He also is very much a student of the degree of density of each of his pieces of wood (hardness of the wood). He takes great care in the wood selection and there is a clear distinction in sound in all his instruments because of his patience.
Corpus 355.0 mm., Major Width 207.0 mm., Minor Width 169.0 mm., Rib Height 31.0 mm.
The sound is powerful and robust. The G & D strings have body and deep warmth. The response jumps off the instrument. Yes, a WOW instrument in my book. The violin has great sustain and a quick response of the strings is quite noticeable. The central core on the D & A strings is powerful and clean. The voicing is clear and remains so even as one plays up into higher positions. The treble side and especially the E has a brilliant color and is sweet to play. The violin has a rich, velvety texture, powerful sound, and it will carry well in any hall.