Ling Zhenhua 15 7/8" Viola – 2023 Expanded Strad Model – Great Sound!
$7,500.00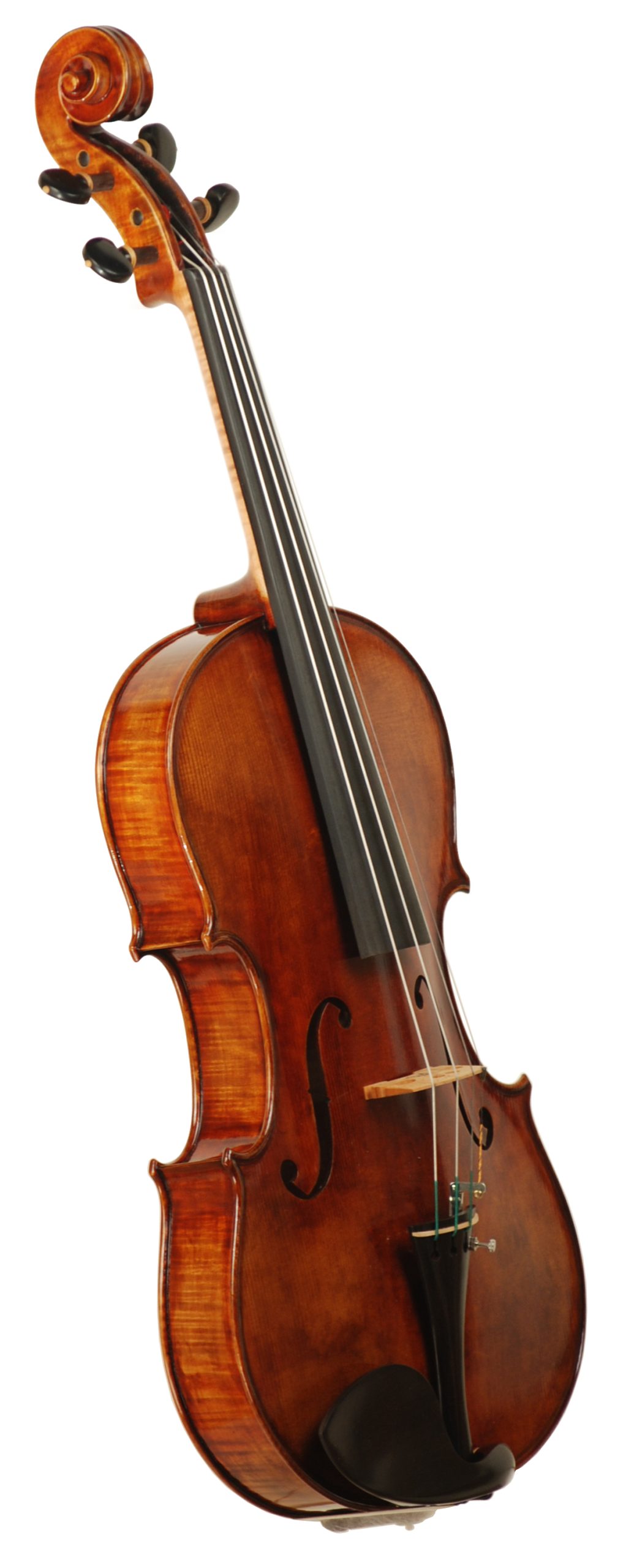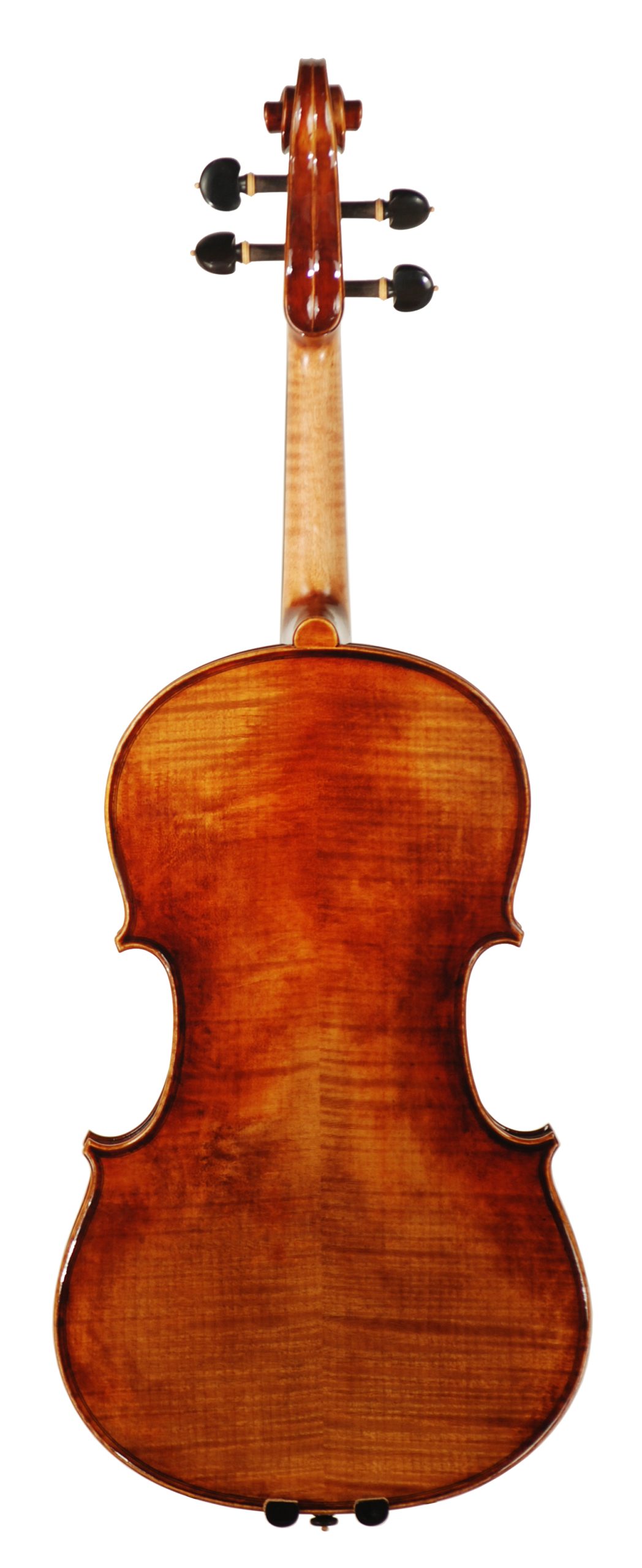 click picture to enlarge
Ling was a winner in both the 2014 and 2016 VSA competition. In 1984 Ling landed a job as an electrical engineer in Shenzhen in southern China. Its proximity to Hong Kong helped get Ling into violin making by giving him access to quality woods that were then unavailable in China. Ling wanted to be a famous violinist but was urged to go into violin making rather than play them. He spent 10 years playing and honing his making skills before returning to his home in Shanghai and in 1995 where he set up his own workshop. His focus has been and remains making replicas of fine Italian violins. He studied Italian varnish from fragments and broken instruments from Europe, the only things he could afford from the European auction houses. He would then take them back to his workshop to arduously study the traits and ingredients that he could discover. His instruments have been purchased by Pinchas Zukerman and others in major orchestras. His wood selection and the drying process is very important. Ling spent much time researching and traveling to Italy, even having huge logs cut and dried in Italy before having them transported back to Shanghai. The craftsmanship is outstanding in this copy of the Strad pattern, which is a well-conceived, slightly smaller 15 7/8" viola. The spruce top that has straight and even grain, only broadening slightly at the outer flanks. The maple back has a small to medium-width flame with a slight descent from the center seam. The varnish work is beautiful, and the fittings are all carved in ebony.
• Corpus 403.5 mm.
• Major Width 251.5 mm.
• Minor Width 199.0 mm.
• Rib Height 38.0 mm.
• Vibrating String Length 370.0 mm.
The sound is expansive and powerful, with a beautiful woodwind quality. It is just as responsive under the chin as it is in a larger hall. It has rich sustain, which in part I believe is due to a different thought in the modeling which sets this instrument apart. The viola is constructed slightly broader in both the major and minor bouts with a very manageable 370.0 mm. string length, rather than just making the instrument longer. It is an elegant solution to getting a bigger, stunning sound. We also experimented with different strings to obtain a pile of sound on all the voices. The reedy quality rings with a slight edge to the tone. This edge helps make the overtones build on each other. The tone is no way harsh or strident, and we love the maturity of the instrument. The viola has excellent construction, and a gorgeous sound.