Highest Grade Markneukirchen Violin, Circa 1860-70's -Fantastic Sound!
$12,000.00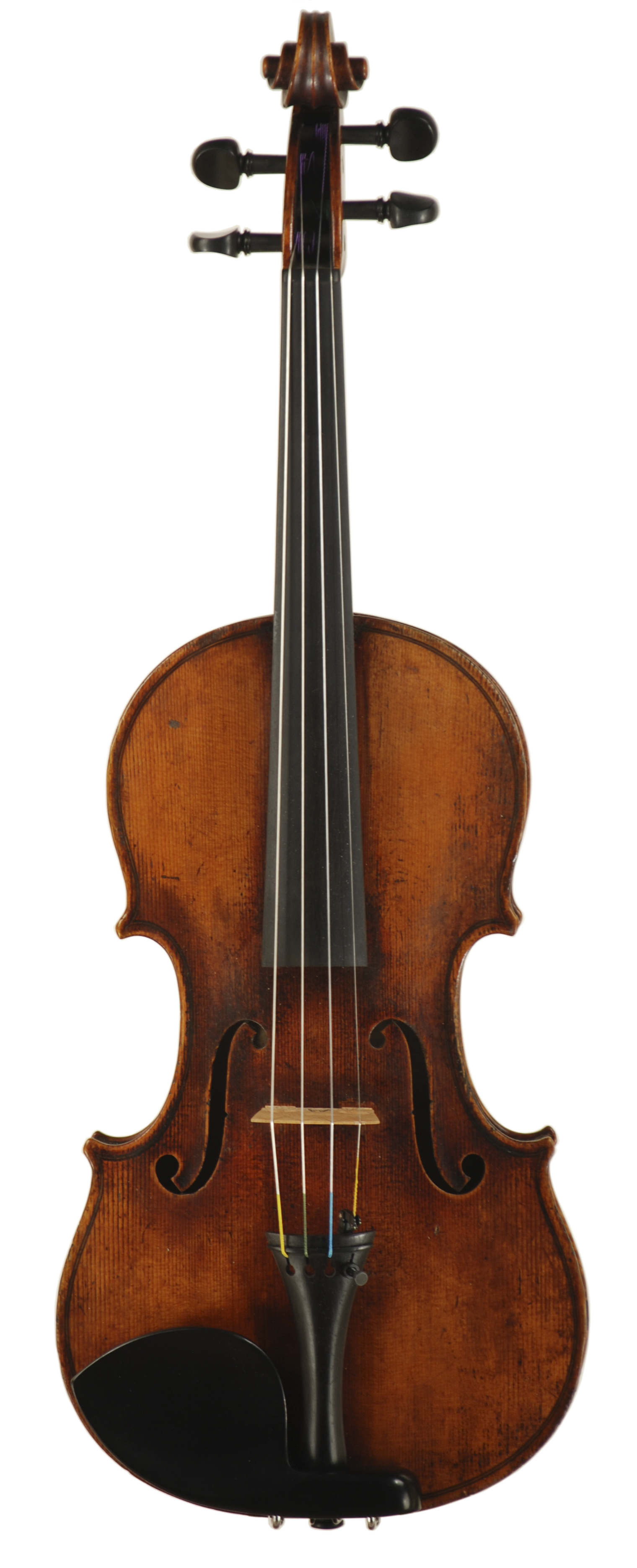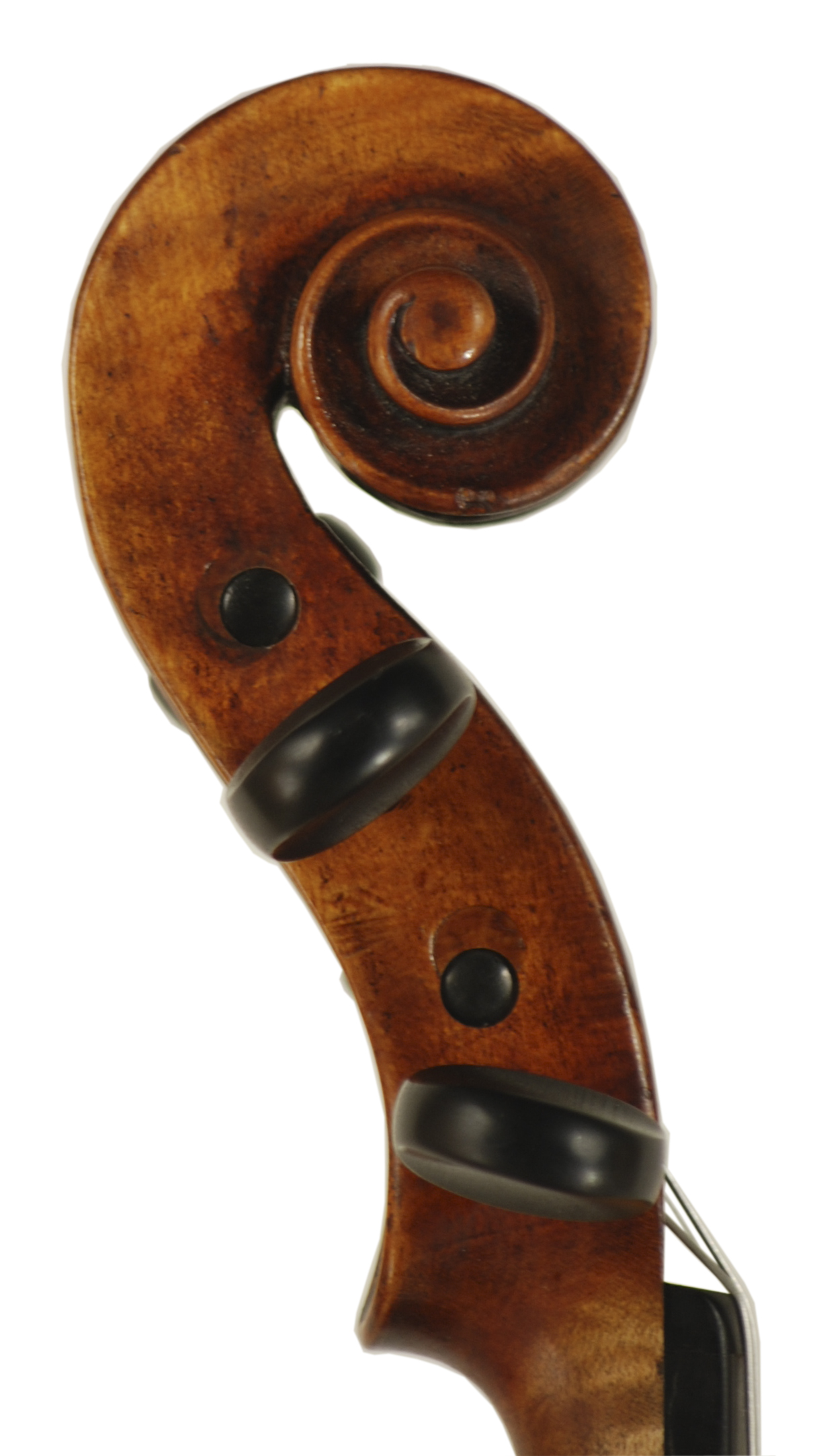 click picture to enlarge
Bearing the label:

N. Lupot Fils. Luthier
rue d'Illiers, á Orléans. L'An.
This is a highest grade older Markneukirchen violin we have ever had in the shop. There is no brand with an exact makers name, just a trade French pseudo label. I believe the label was added to the instrument in the early 1900's by another firm and contains no date. Mr. Judd believes this instrument to be from a very serious German workshop. This mid-19th century maker was a true craftsman at the height of the German violin making renaissance. During this period 1840-1920 the towns of the Markneukirchen area like Markneukirchen, Adorf, and Brambach Germany were at the pinnacle of German violin making. We have restored all four new corners on the top plate three new edges that were worn down and a new (f) hole upper corner piece. One lower rib has been reinforced and restorative varnish work has been done on all of those areas in the beautiful typical-of-the-period amber-brown oil varnish. The neck contains a graft and the pegs have all been bushed and are ready for another 90 years plus of playing. The instrument is fitted in traditional ebony pegs, tailpiece, and chin rest. The instrument is now in excellent condition and has a corpus length of 357.0 mm which is very manageable. The natural patina on the instrument will knock you out. This violin contains an ebony crown on the heel and a rather suburb one-piece maple back plate. The curl in the wood is of a medium width and is consistent throughout the entire violin.
In tonal character the violin has a warm, rich, darker tonal color with guts. Mr. Judd describes the instrument's sound as a WOW! The bottom is rich and is complimented with an engaging gorgeous treble E and A string. The sound is refined and the instrument produces a very quick response. This gem has the old-world look, stunning patina, and off the charts condition. This is a terrific choice for a talented serious player.