Theodore Heinrich – Markneukirchen Trade Violin – circa 1930
$2,900.00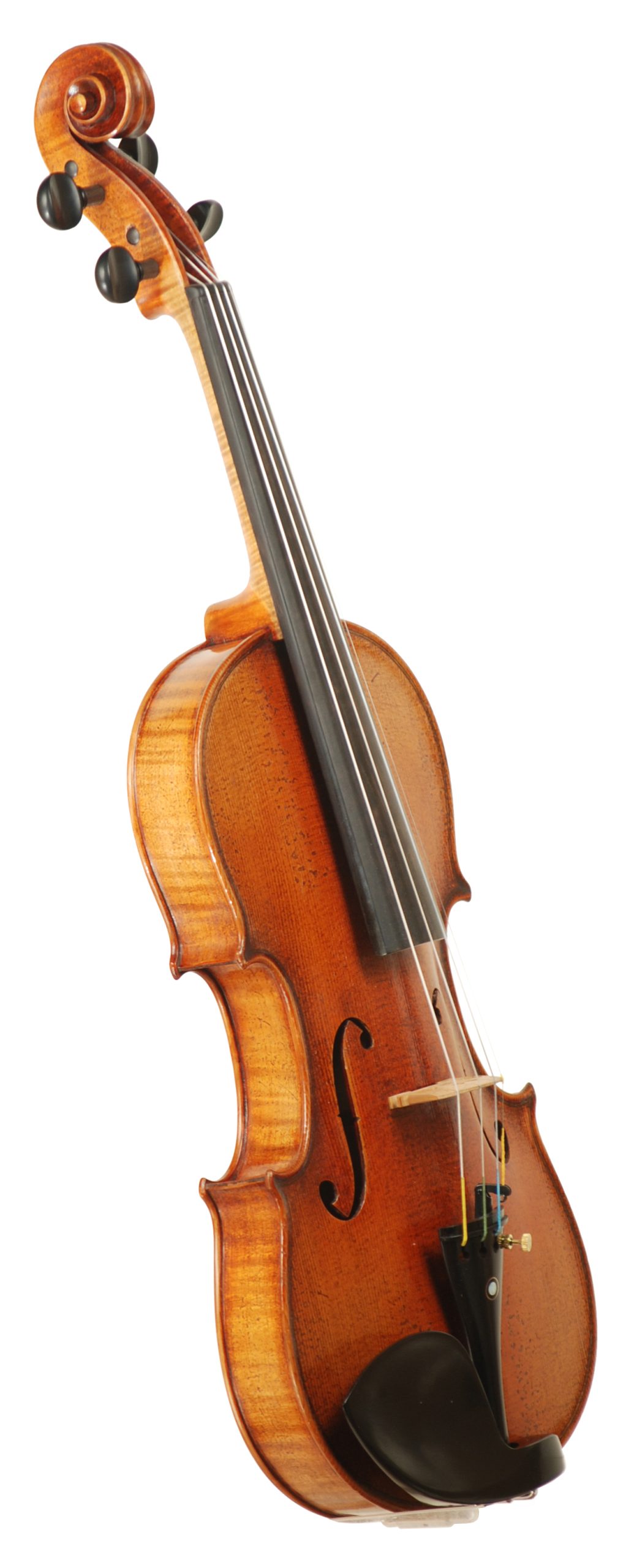 click picture to enlarge
Label:

Theodore Heinrich
Markneukirchen 1921 (TH Logo)
Copie Antonius Stradivarius
MADE IN GERMANY
This is a beautiful violin from Markneukirchen, Germany. It has a generic, predated label from a trade company (every violin that has a Theodore Heinrich label has the date 1921. The instrument could have been made up until the late 1930's). These violins were well made and imported into America between World War I and WW II by the Progressive Music Instrument Co., New York City or the Carl Fischer Music Company of New York City. This violin has no direct ties to the Theodore Heberlein family, only in that it was labeled to give the appearance to that effect. This violin is a well-made German trade violin with a beautiful straight-grain spruce top and a to die for gorgeous two-piece highly flamed maple back and matching ribs. The neck and scroll also match in degree of flame and are very noticeable. The antiquing is of the 1920-30 period giving the instrument that classic old-world charm. The violin had some normal playing wear (small scratches) but no structural issues. We have completely gone over the entire violin, touching up with careful varnish work, and have given the instrument a new set up. A Stradivarius pattern gem for a modest price.
• Corpus 356.0 mm.
• Major Width 201.5 mm.
• Minor Width 165.0 mm.
• Rib Height 29.0 to 30.0 mm
The instrument's bass side rings with enthusiasm and power, almost a little gutsy. The strength of this sound is way above average. The sustain and response are good and very focused to my ear. The treble side is also very responsive and rings brilliantly. This violin is not for the player looking for a quieter chamber instrument. This instrument has guts when you dig in with the bow and the response in (ppp) passages stands out with a clear tone. The violin is easy to get around in higher positions and simply plays well. It has an internal drive and does not disappoint. Yes, the violin has plenty of power, presence, and pizzazz.