Janos Bodor – 16 1/8 Inch Handmade Viola 2023
$7,800.00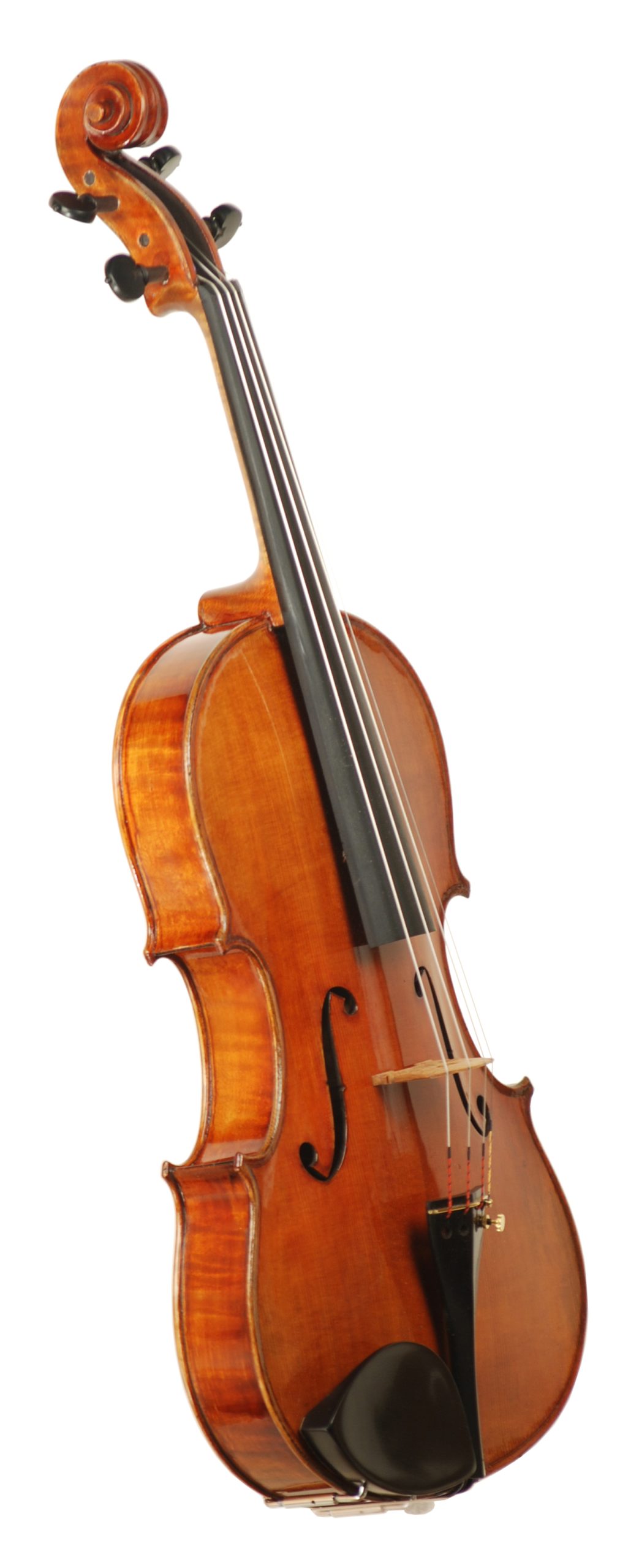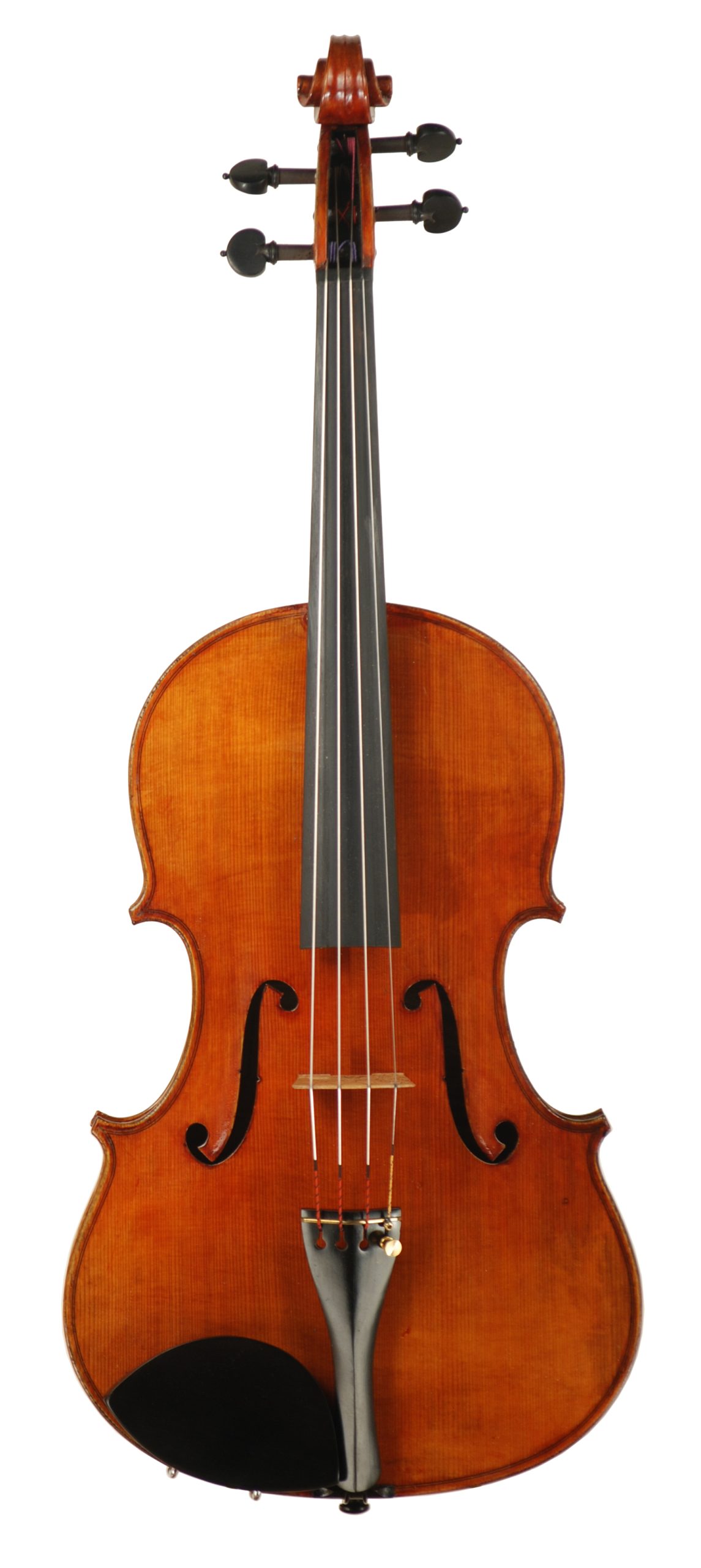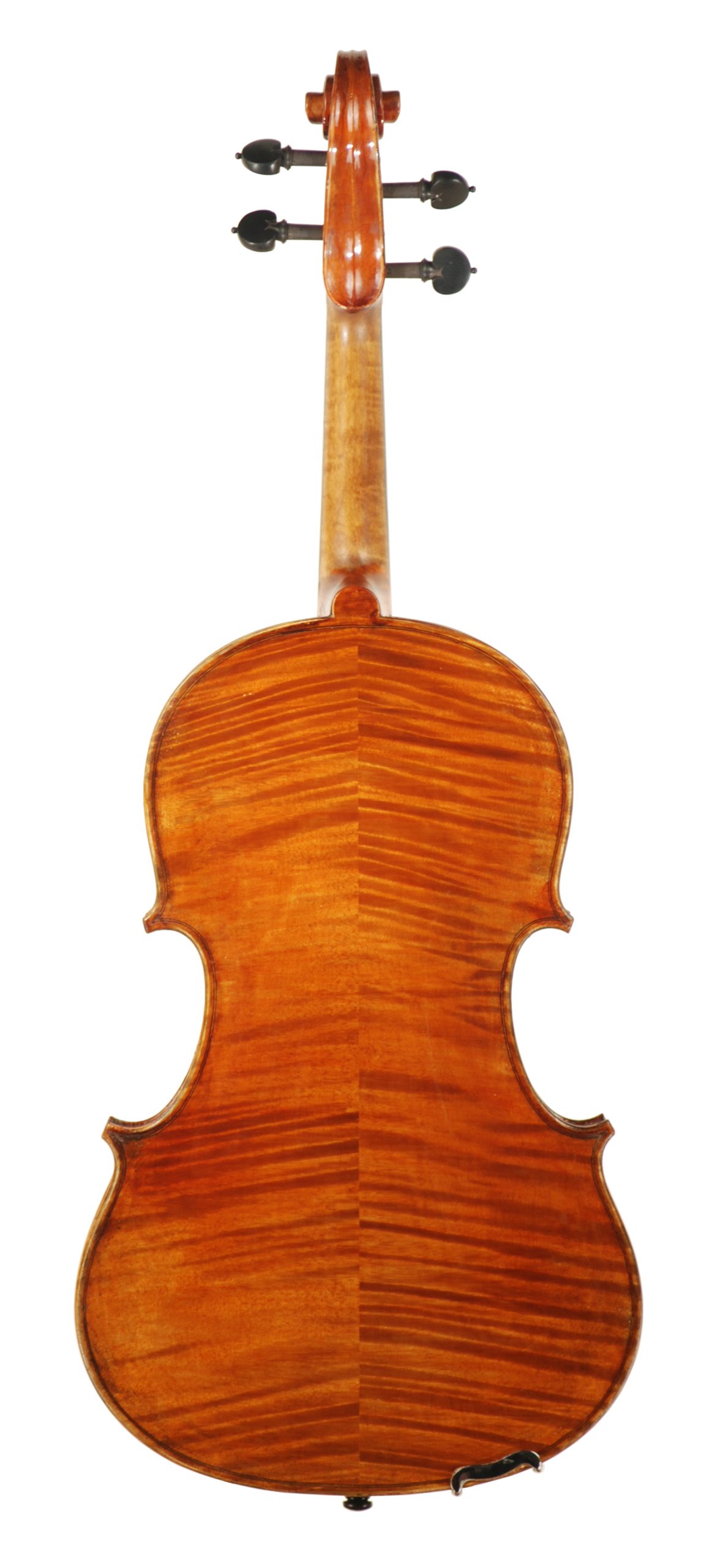 click picture to enlarge
Handmade viola by Janos Bodor with label that reads:

personal model made by
Janos Bodor
Luthier, Churchville, Pa. 2023
This contemporary viola was made by the Hungarian-born maker Janos Bodor. His family came to America in 1956 where Janos started making violins under his father' direction. Janos Bodor (the father) began work in 1957 at Moennig & Son Violin Makers, Philadelphia. By 1966 Janos also started working at the Moennig shop. This 16 1/8" viola has a particularly nice piece of flamed maple as the back and a two-piece spruce top with perfect straight grain. The carving and lines of the viola are crisp and clean; even the ribs are slightly wider to add to the individualistic shape. Janos has also achieved beauty without antiquing the instrument or varnish.
• Corpus 411.0 mm.
• Major Width 266.0 mm.
• Minor Width 202.0 mm.
• Rib Height 37.0 mm.
• Vibrating String Length 356.0 mm.
The viola is in excellent condition and sounds off the charts nice. This viola will only open up more as it gets played. The instrument has a gorgeous bottom end and rich sweet top. The response off the strings is noticed right away and it does not sacrifice power. The overall character is clear, yet woody, being very articulate in the middle of its register too. The harmonics are evident throughout the voicing and the sound is full and round even at the top of the fingerboard. This instrument is completed in all ebony fittings and is a gem.