Carlo Lamberti – Classic Master Series Violin ca. 2018 – SOLD SEPTEMBER 15, 2023 –
$1,295.00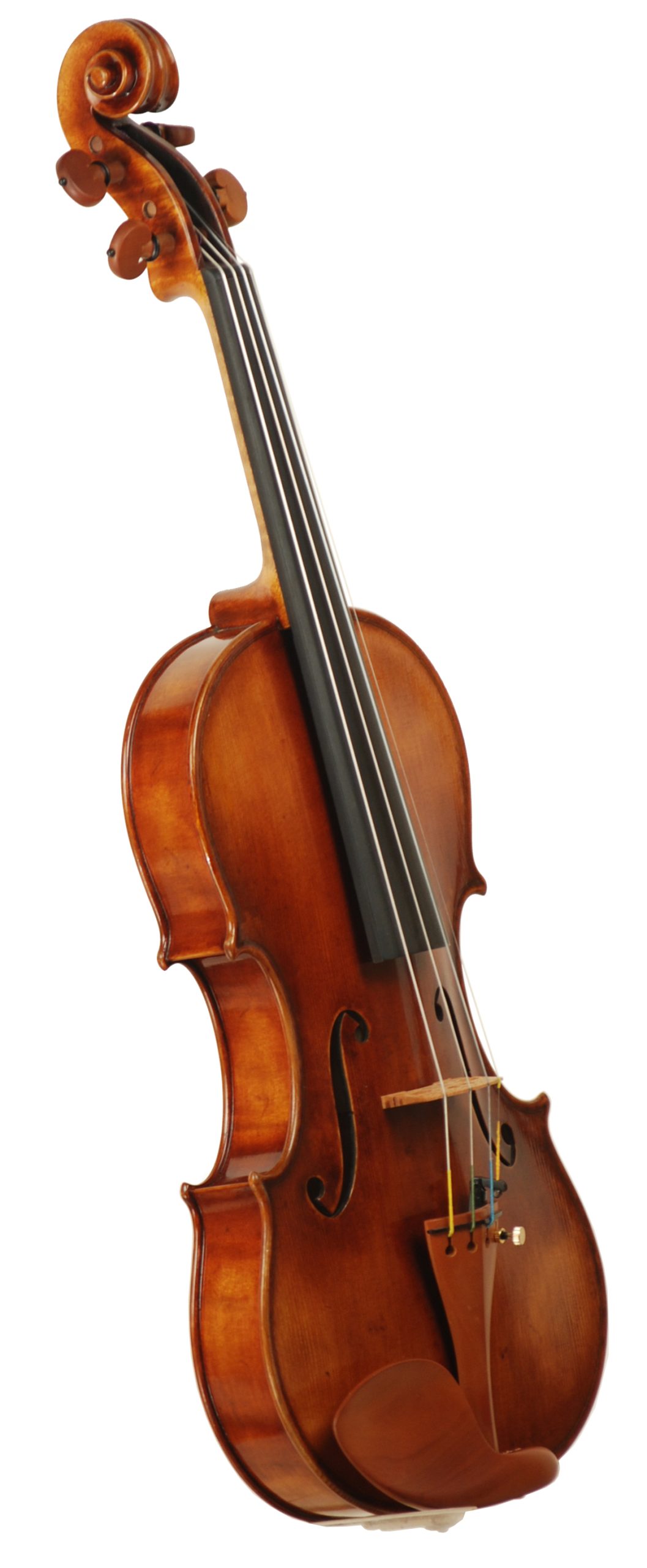 click picture to enlarge
Label:

Carlo Lamberti
CL LV 20 Guarneri
2018 ser # VSH432H18
SHAR – Handmade in China exclusively for Shar
The LV 20 Classic Series violin is built in a Guarneri pattern and is in very good condition. This is a gorgeous top-tier intermediate level violin carved with English boxwood fittings and it has been completely gone over here in our workshop. The instrument was imported to America by the Shar Music Co. of Michigan. It is a well-made instrument from China showing careful workmanship under the watchful eye of a master luthier. The wood choice is of high quality and the antiqued amber/orange/brown varnish on a golden base stands out as very well done. The violin is as light as a feather. The spruce top plate is of straight grain which broadens slightly at the outer flanks and the maple back is of two-piece highly figured maple. Attention to detail is evident in that the violin is gorgeous in appearance and construction.
• Corpus Length 356.0 mm.
• Major Width 207.0 mm.
• Minor Width 166.0 mm.
• Rib Height 30.0 mm.
The sound is clear, rich, and has a little bit of zing. Yes, the instrument has ample power to impress other violins in your ensemble. In short, the violin has guts and projects well, while also being remarkably sweet. The E and A strings respond easily and are a pleasure to listen to. The instrument has been stored for many years and it should only get better in terms of sound with more playing. The instrument will respond well for the player with a quality bow stroke. I tested the violin out with a pernambuco bow, moderate weight of 61.2 grams, and wow did the violin resonate. I compared the instrument to two Jay Haide violins at the $2,450 price level and it performed well against them. The violin will make an excellent choice for an intermediate player.